"Waiting for Sophie" published by Pajama Press in 2017.
Praise:
"[A] down-to-earth, sweet but never mushy story. The accompanying illustrations have a simple, gentle quality that neatly matches the story." Kirkus Reviews

"Carmen Mok, who has many picturebook and magazine credits to her name, has graced the pages with some charming digitally-created art with the look of watercolours. … Highly Recommended." CM Magazine
Ride the Big Machines in Winger
"Posters To Color Space" is a children's coloring and activities book. It will be published by Running Press Book Publishing in 2016.
Ride the Big Machines Across Canada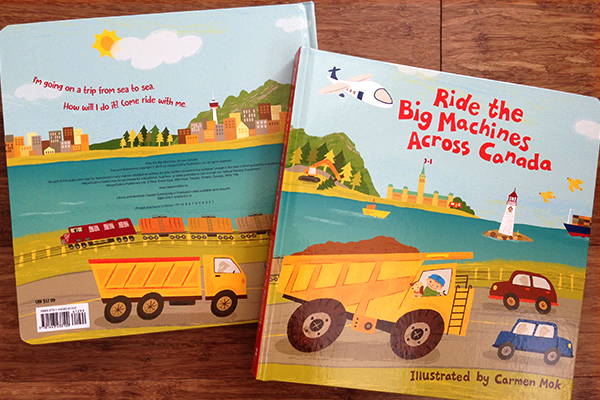 HERE babies, THERE babies